INTERPRETER IN OHIO
Spanish - English - Spanish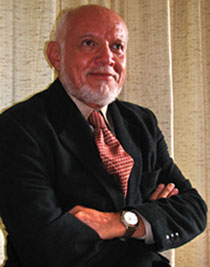 Mincor, provides face to face Spanish language and bi-cultural interpretation for the Columbus, Cincinnati, Cleveland areas in the State of Ohio. We include court interpreting, and business and marketing interpreting services as well. These services are provided to you by one of the most talented interpreters available in the area.
The 20-year work experience in the courts of the state of Ohio is unmatched by any other court interpreter in that state. Mr. Gomez was born and raised in Colombia and his professional education is divided in equal parts between the Ohio State University and the Javeriana University in Bogotá, Colombia. Mr. Gomez brings a solid bi-cultural experience to your case.
Mr. Gomez has vast experience working with the Ohio District Attorney's Office as an interpreter. His skills have earned him a well deserved name in the legal community in the City of Columbus, and has commuted to specific jobs offered in Cincinnati and Cleveland. This recognition will help you and others involved in your case to feel at ease with regards to the interpersonal communication that is necessary in such events.
Fluent in Spanish and English, Mr. Gomez has also performed translation and interpretation work for large international corporations such as Ashland Chemical, Mettler-Toledo, Lucent Technologies, and also has performed Spanish translation and voice over for all of the training videos for Bob Evans restaurants. This will provide you with the necessary lingo between the two cultures to ensure that your international counterpart receives the message accurately and clearly.
For information, please contact Mr. Luis Gomez at queries@mincor.net or simply fill out our online quote form for a free, no-obligation quotation.

USA - 1 (310) 916-9906
Mexico - 011 52 415 152 6336
We specialize in the following services:
Religious & Spiritual Publications · Learning & Interactive Software · Engineering Drawings · Technical Manuals · IT Solutions Documentation · Medical Devices & Intruments · Financial & Insurance Services · Websites & Online Documentation · Energy Production · Environmental Issues · Industrial & Electronic Equipment · Legal & Governmental Tapes & Issues · Court Proceedings · Interactive Software Packages · Instrumentation Operator Prompts ·

LIVECHAT
HAVE QUESTIONS?
USE THIS FEATURE TO TALK TO MINCOR ONLINE. WE'LL CHAT WITH YOU IN REAL TIME
9AM-1PM — 3PM-6PM CST
DIFFERENTFORMATS
MS Word
WordPerfect
Flash
HTML
InDesign
Quark
FrameMaker
WEUSE
Trados
SDLX™
Deja Vu